Blog
Learn about the attractive operation of FIBRAS through our posts
What are Mexican REITs? | Low-risk Investments
By César Rubalcava


September 25, 2019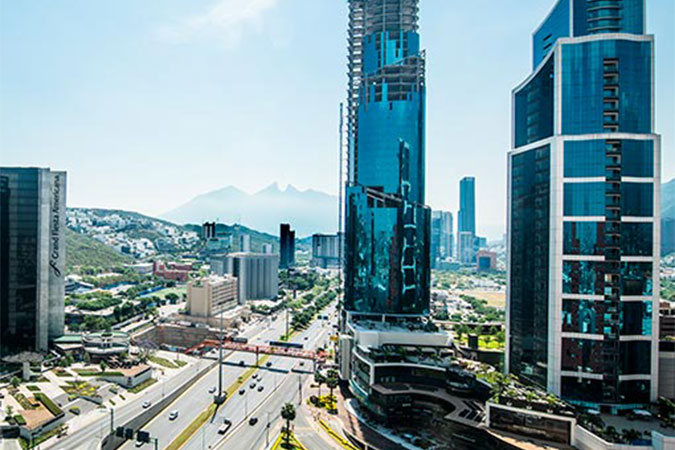 Blog
Low-risk investments are considered as such because of the low probability of losses on the invested capital. And, although their performance often does not compare with high-risk investments, returns from Mexican REITs makes them one of the most profitable low-risk investments in the market.
Mexican REITs, a low-risk investment
Mexican REITs are investment instruments listed on the stock exchange whose acronym stands for Real Estate Investment Trust (known as FIBRAs in Mexico) and they are designed to acquire and manage different classes of real estate assets such as industrial, office, retail, hotel, among others. The foregoing for the purpose of leasing the properties and generating steady revenue streams.
Since they are listed on the Mexican Stock Exchange, Mexican REITs offer the possibility of investing directly in the real estate market while avoiding the implications of traditional real estate investments.
For example, when making an investment directly in a property such as a house or commercial premise, you will have to consider:
Acquisition and sales taxes
Difficulty to sell or lease quickly without substantial loss in value (illiquid investment)
Concentration of risk in a single property
Maintenance and operating expenses
This translates into a high-risk investment due to the lack of a ready and willing market, no diversification, and high management costs.
In contrast to this, Mexican REITs are a low-risk investment as they issue real Real Estate Trust Certificates (Certificados Bursátiles Fiduciarios Inmobiliarios, "CBFIs"), which are similar to shares, but when purchased offer the following benefits:
Zero taxation on the sale and purchase
Greater diversification in properties and locations
Liquid investment (can be bought and sold quickly at any time)
Professional property management for maintenance, operation, and improvements
Steady cash distributions (95% of annual taxable income)
In other words, by acquiring a CBFI, the investor accesses a stable and profitable investment vehicle without having to worry about covering costs of maintenance, operation, and improvement of the properties.
The best investment
We have a clearly defined and solid growth strategy that has allowed us to expand our industrial and office real estate portfolio. We are the most active issuer in the Mexican Stock Market in recent years without compromising profitability.
If you are planning to invest in Mexican REITs, our company is your best option. We currently have:
Long-term lease agreements
Revenue primarily in U.S. dollars
100% stabilized, high-quality portfolio
Debt level below industry average
Monthly cash distributions
We redefine real estate for leasing in Mexico with a reliable and rock-solid operational and financial efficiency for our investors. Want to invest? Click here!